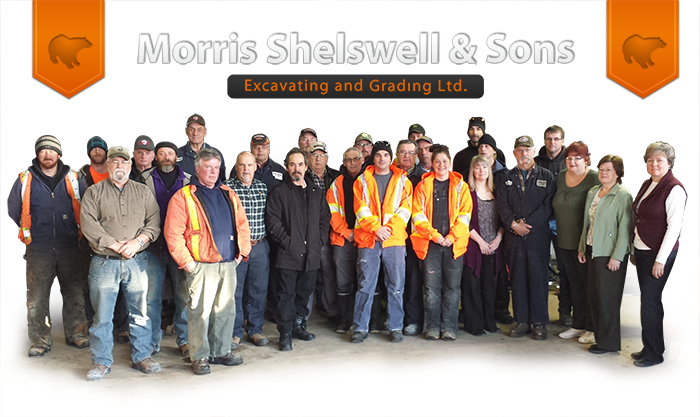 Morris started his excavating and grading company back in 1946 when he was just 25.
His first bulldozer, a 1946 6-Ton Oliver-Cletric Model BD.
The machine, which he bought for $7,000, boasts a 38-HP engine that Morris recalls was quite often a few horses short for the job it was called to do.
His early business was custom work for neighbours who needed basements dug for homes, roads graded, bury fence rows to expand fields or any one of a hundred reasons for a bulldozer around
a farming community.
As his skills became known throughout the area, his clientele grew to include local contractors and tradesmen who were busy building homes in the surrounding towns and villages. Gradually the business expanded. Later on his sons came on board, the staff grew, and the little Oliver-Cletrac was joined by more and more equipment.
His sons, Craig & Scott, are now partners in the family company.
The company's customer base has changed substantially over the past 5 decades. Most of his customers in the early years were the owners of small and medium farm operations in the Oro and Medonte areas. Today, the company's customer base is considerably broader and includes both small local contractors and major construction firms.
Archives